The Second G4C Student Challenge Kicks Off With Professional Teacher Development Across Three Cities!
Last month, nearly 70 teachers in in New York City, Pittsburgh, and Dallas joined our second annual teacher training as part of the national G4C Student Challenge and learned how to teach a game design course in their classrooms, using curriculum from our partners Mouse and Institute of Play.
Our cohorts included librarians, teachers of math, social studies, English and history, special education teachers, and several tech and computer science teachers. These educators hailed from 66 schools across all three cities (and all five boroughs of NYC), 40 of which receive Title I funding. Half of the teachers were women. We even saw a few familiar faces, as five teachers returned from our pilot 2015-2016 G4C Student Challenge program in New York City.
Throughout the two days of training, teachers received structured, in-depth professional development in game design and game-based learning.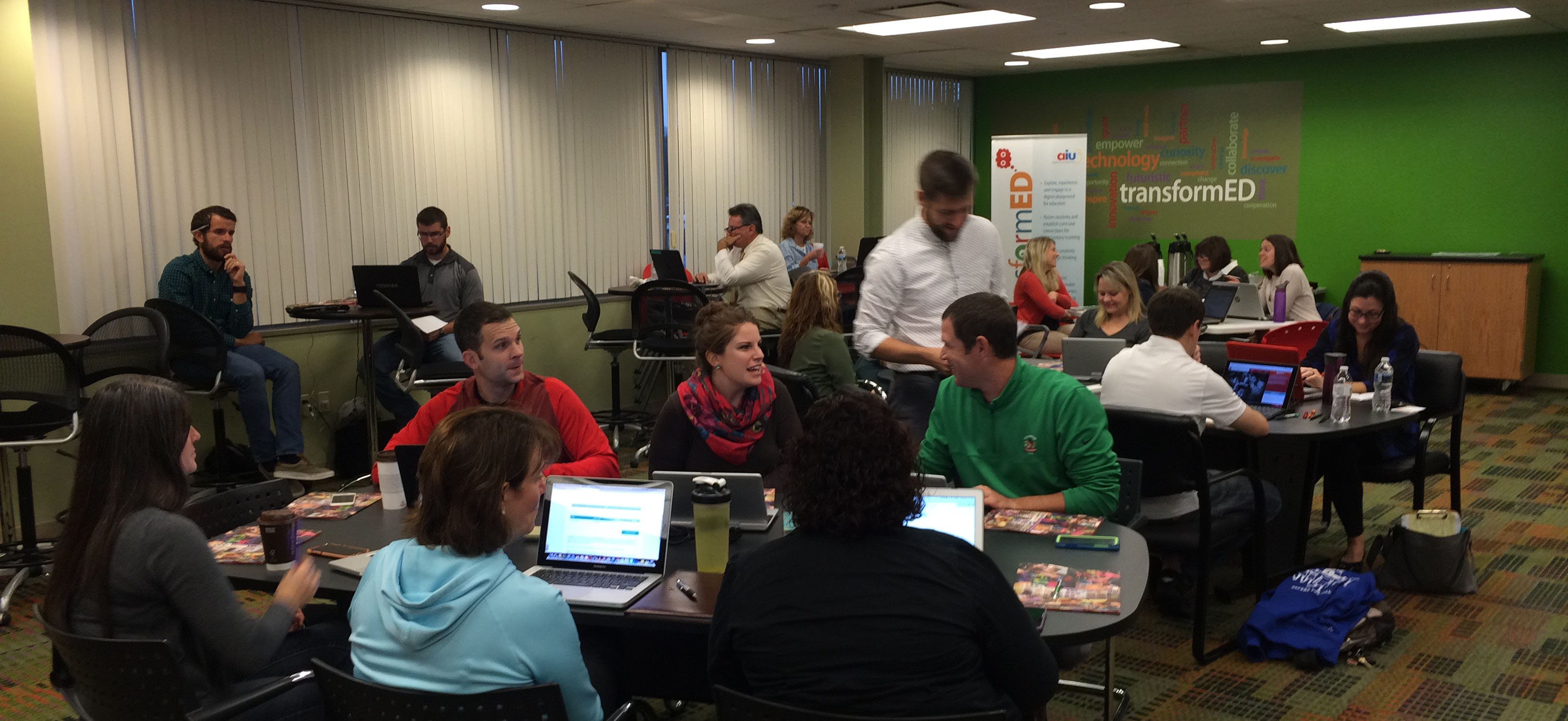 The teacher training started off with an introduction from our partners at the Institute of Play, who helped teachers understand the parts of a game that create an engaging experience by letting them modify tic-tac-toe rules. Teachers also created and prototyped their own board games based on one of the three Student Challenge themes: Immigrant Stories, Future Communities, and Climate Change. The next day, Mouse assisted teachers in fully realizing the course materials and development tools they'll use in order to teach a 20-week game design program within the 2016-2017 school year. The teachers then spent time with the programming language Scratch, remixing pre-made Scratch games with new sprites, sounds, and mechanics.

Now, these teachers are prepared to empower their students to learn how to design games and create their own games for change. We look forward to seeing their students' game submissions to the G4C Student Challenge in Spring 2017!
---
G4C's national Student Challenge game design competition launched in October 2016. Students in public schools in each city are eligible to submit games, which are due in April 2017. More information and game making resources are available at www.gamesforchange.org/studentchallenge.
To get involved as a participant or partner, please email us at [email protected].