The G4C Student Challenge has entered its 6th year! Over the program's history, it has reached over 32,000 students across the US and taught them the game design skills needed to create  2,931 original social impact games. This year, the program has been adapted to navigate new challenges resulting from the pandemic, and has successfully shifted to meet the needs of educators and students across different learning environments, including virtual and hybrid models. We are also thrilled to bring impact game design to more students across the country with the launch of G4C's new, free 'Intro to Game Design' curriculum.
Middle and high school students can start thinking like game designers through self-guided activities and exercises exploring how they can design and create their own social impact games. In the upcoming months, G4C will release new resources to supplement the student-facing curriculum, including guides for different game platforms and facilitator handbooks for parents, teachers and museum educators.  These new offerings will extend the G4C Student Challenge beyond the four Challenge cities – NYC, LA, Detroit and Atlanta – and bring impact game design into households, classrooms and museums across the entire country. Check out and download the curriculum now!
---

Today, we are also launching the #G4CStudent Spotlight series! Through video interviews with past Challenge winners, explore how their games were created, and the impact the program has had on them.
We can't wait to play the games that students create this year in response to the new Challenge themes, including: Advocating for Animals (in partnership with Annenberg PetSpace), Build a Better World (in partnership with Minecraft: Education Edition) and Resilience through Games (in partnership with IMLS and mental health non-profit Take This).
---
Student Challenge teachers are the program's superstars- empowering their students to become digital citizens, build key 21st-century and STEM skills, and exposing them to important issues in their communities. Recently, we wrapped up our 2020 professional development with our biggest cohort ever, adding to the 448 teachers who have already participated.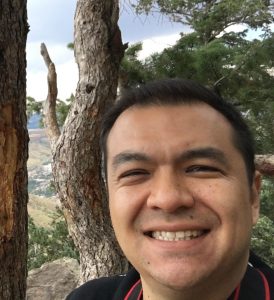 Each year, we highlight and celebrate exceptional teachers through culminating Award Ceremonies and share their accomplishments through a Teacher Spotlight series on the Challenge blog.
Read our most recent Teacher Spotlight featuring John Landa, from the LA teacher cohort!
---
The 2021 competition will launch February 1, and in the coming weeks we will be announcing game jams, guest speaker series, office hours, special workshops and more! Stay tuned to the G4C Student Facebook and Instagram channels for more info.
The 2020-2021 G4C Student Challenge is generously funded by General Motors, Annenberg Foundation, Annenberg Learner, Take-Two Interactive, New York City Department of Cultural Affairs, National Endowment for the Arts, Motorola Solutions Foundation, Minecraft: Education Edition, Institute of Museum and Library Services, and MoPub. Other city-based partners include: Mouse, Two Bit Circus Foundation and Detroit Public Schools Community District (DPSCD).